Install The Perfect Wireless Home Security Camera System
由 JiangDavid 在 发布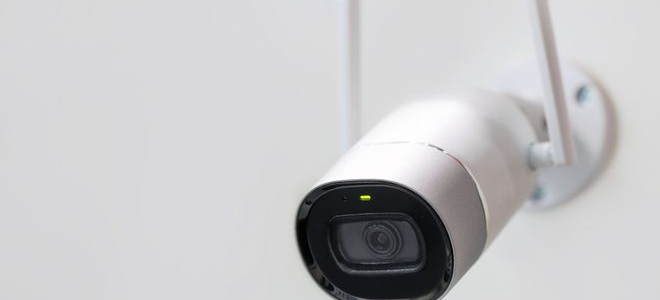 Before you install a wireless home security camera system, do some research and evaluate your home and its needs. Wireless systems are meant to first deter crime, and then to record information, faces, and more, for evidence should a crime occur.

Step 1 - Choose a Location
A security camera won't do its job properly if no one can see it. To deter thieves and to record images as people approach the home, the best place for a camera is a highly visible location at the front entryway. Place cameras in multiple locations—like at front and rear entry doors and near the front of your driveway—for more comprehensive coverage. If possible, install them high in the air.

If you are concerned about the aesthetics, you can make an attempt to hide the camera while still allowing it to be obvious. For example, build a wooden box around it and stain or side the box so it blends into the home, or even make it look like a birdhouse. People at the door will still clearly see the camera, but it will appear that you want it to blend into the décor.

The great thing about wireless cameras is that they need no wires, power supplies, or connections. They can simply be mounted on any surface where you can install two screws.  
Step 2 - Choose and Install a Camera
Choose a wireless system that fits your specific needs. The best wireless monitoring systems are triggered by a built-in motion sensor, which means you won't waste batteries and space recording empty footage.
Another useful feature is autofocus, which allows your camera to focus in on anyone who approaches it, no matter how far away they are.
Once you decide on a system, simply mount the camera with the screws in the location you have chosen.

Step 3 - Choose a Video Monitor and Install Receiver
The beauty of most wireless security cameras is that they work with your existing equipment. Most modern systems directly connect to the computer or television that you already own.

Plug the receiver into the wall and connect it to your recording device—a DVR or VCR. Instructions are generally very simple, using RCA connectors or similar video connectors with which you are already familiar.
Step 4 - Set Your Preferences
If you purchased a motion detector camera, you should set those instructions at the receiver. If you like, you can usually override the motion sensor so that the camera records all the time.

You will also want to set your preferences for camera position. Many security cameras are adjustable.
Step 5 - Install Signage
One of the greatest deterrents of a security system is letting potential thieves know that they're going to run into trouble at your place. Most of the time, burglars avoid homes that take too much trouble to break into, so post signs so any would-be trespassers know they are being watched.
---
分享此文章
---
---
---
1 条评论